HDMI + USB2.0 COMBO 連接器ACTT PN: 350-23001-00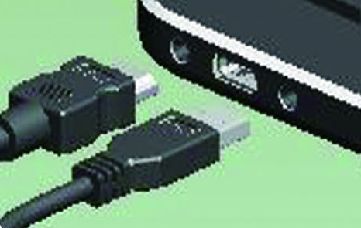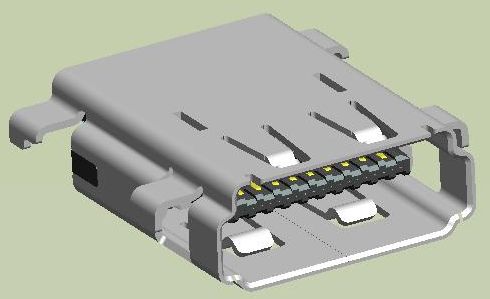 Products:

ACTT's HDMI + USB 2.0 Combo connector, realize the connection between audio/ video/data transmission and the digital audio and (or) video / uncompressed digital video monitor. Connect Ultrabook/NB toother consumer products (Such as TV, cell phone, notebook and other products).

Combine video / audio / data transmission to a single port connection, easy to use, reduce costs, and solve the confusion of connectors used in the AV system due to the variety of connectors.

Applicable to the consuming electronics products, the same socket can plug in either USB or HDMI A type connector. Design of products is no longer to compromise in the size, function or space.

Features and Advantages:

Both USB and HDMI A TYPE in one

Easy to operate

Compact size

Reduce the size of products

Patent protected

Application:

ñ Ultrabook

ñ NB

ñ Consuming electronic product

※This product has been applied for multi-national patent protection by the ACTT.

Taiwan Patent No./ Application No.:
M429237、M429238、M430749、M431469、M433647、M433664、M436263、M438062、M440556、M440558、M442610、M448833、101102148、101104534、101112878、101108073

China Patent No./ Application No.:
ZL_2011_20576716.8、ZL_2012_20005525.0、ZL_2012_20045827.0、ZL_2012_20052200.8、ZL_2012_20088833.4、ZL_2012_20151885.1、ZL_2012_20104079.9、ZL_2012_20268878.X、ZL_2012_20309284.9、ZL_2012_20317545.1、201210017758.7、201210031794.9、201210105524.8、201210061912.0

U.S.A Patent No./ Application No.:13/550979、13/549855、13/586075、13/607748

Other regions Patent No./ Application No.:10-1314354、10-1328321、10-1308786、3178072、3178073、3180092

產品介紹:

ACTT的HDMI + USB 2.0 Combo連接器,實現從音頻/視頻/資料傳輸至數字音頻和/或視頻監視器的無壓縮數字連接。

提供Ultrabook/NB連接到其他相關消費產品(如電視、手機、筆記型電腦等產品)。

經濟易用的單接口可將視頻/音頻/資料傳輸組合到單端口連接,降低了成本,減少了產品的複雜性,更可以將目前AV系統中使用多種連接器的混亂性一併解決。

適用於消費電子產品市場,可以在同一個插座,插接USB裝置及插接HDMI A TYPE接頭,從此,再也不用在產品的尺寸、功能、空間中妥協。

特性與優點:

同時具有USB及HDMI A TYPE規格

使用者操作方便

連接器尺寸小

降低產品的尺寸

專利保護健全

應用段:

ñ Ultrabook

ñ NB

ñ 消費性電子產品

※此產品已由長盛科技股份有限公司於多國申請專利保護,並陸續核准領證。

台灣專利號/申請號:

M429237、M429238、M430749、M431469、M433647、M433664、M436263、M438062、M440556、M440558、M442610、M448833、101102148、101104534、101112878、101108073

大陸專利號/申請號:

ZL_2011_20576716.8、ZL_2012_20005525.0、ZL_2012_20045827.0、ZL_2012_20052200.8、ZL_2012_20088833.4、ZL_2012_20151885.1、ZL_2012_20104079.9、ZL_2012_20268878.X、ZL_2012_20309284.9、ZL_2012_20317545.1、201210017758.7、201210031794.9、201210105524.8、201210061912.0

美國專利號/申請號:13/550979、13/549855、13/586075、13/607748

其他地區專利號/申請號:10-1314354、10-1328321、10-1308786、3178072、3178073、3180092